A few of the funnier wedding announcements I have found. Just a note: Proper etiquette should have the bride's name listed before the groom's. I suspect the folks at the newspapers sometimes "accidentally" reverse them.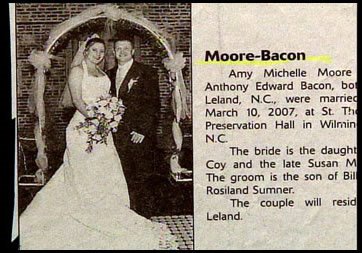 Nothing like having a little more bacon.
I'll bet she did him a few favors.
I guess it's better than Big Gay.
The only thing funnier would be if they had listed is Kumon-Topomi.
We know why she married him
And we know why he married her
A couple of party animals